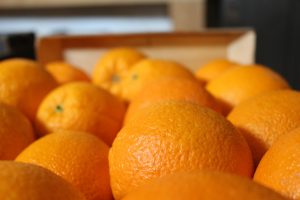 With the cold weather on its way in we are all getting prepared for those runny noses and bad chests. But what if I told you that you didn't need all those store brought medicines! Sounds good right? Juicing fruit and vegetables is one of the most effective ways of fighting off those nasty illnesses and boosting your immune system. For instance did you know that pineapple juice is 500% more effective for bad chests than cough syrup is, fresh pineapple contains a substance known as bromelain that has anti-inflammatory characteristics which can combat infections and eradicate bacteria.
Here at Anna-loka we have many immune boosting juices to help you through the winter one of our favourites is our Health Potion Number 3 to make this flu fighting juice all you need is some kale, pineapple, apple, carrot, beetroot, rainbow chard, lime, ginger, turmeric root and black pepper. Stick to this and you will no longer need that store brought medicine.
Juices don't only get rid of colds they help you in so many different ways they have many health benefits. Below is a link with some info on many different juices that have amazing benefits.
https://www.rd.com/health/diet-weight-loss/healthy-juices/
With Halloween around the corner we are organising a psychic supper do you dare to join us for a spooky 4 course meal and a psychic reading?!
Watch this space for more details 🙂